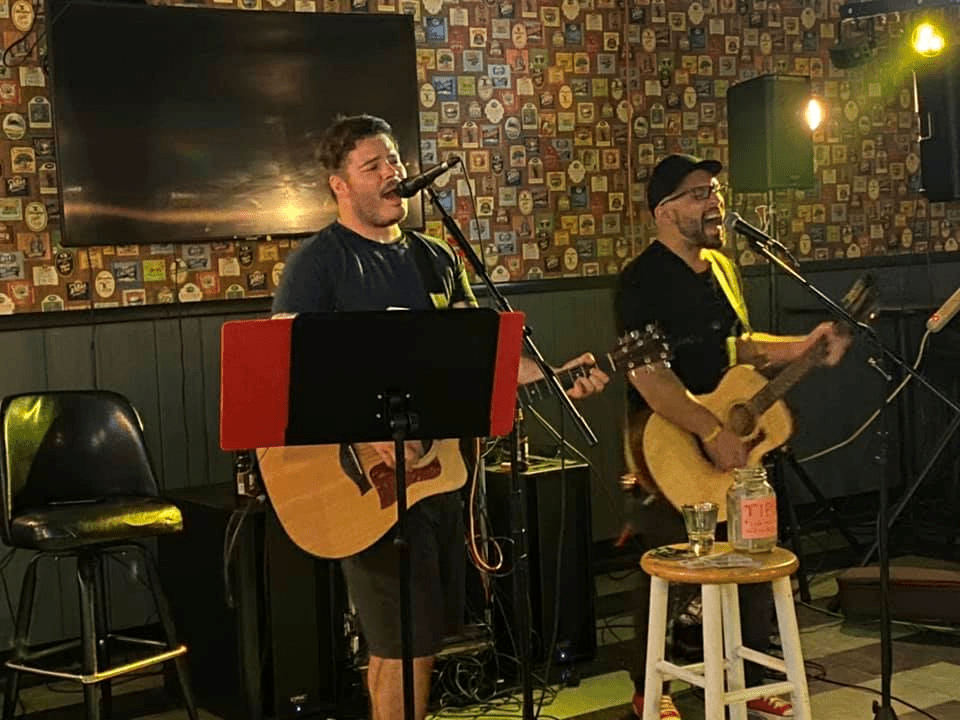 Saturduos: Cory Moyta & Jeff Stouffer
Cory Moyta and Jeff Stouffer have joined forces to bring you a variety of styles of acoustic music for their Saturduos debut. Each has been playing live music for 20+ years and have played in multiple bands together. Recently, they have been playing anywhere and everywhere in western PA. Ranging from classic rock, alternative rock, pop, and country music, they have a little something for everyone!
Come early for a bite from the Freedom Farm-to-Fork kitchen (open until 8pm), grab a seat, and enjoy the show!
Facebook event: https://www.facebook.com/events/645512873973390