Acoustic Thursdays: Adam Fitz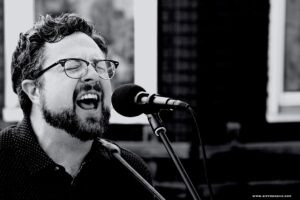 Acoustic Thursdays: Adam Fitz
Thursday 11/3 6-9pm
Adam Fitz returns to Acoustic Thursdays for another engergetic, soulful performance! Happy Hour runs from 5-7pm with half off all North Country Drafts* so come early, grab a bite, grab a seat and enjoy the show!
Hailing from Chicago, Adam Fitz has been gracing the Pittsburgh area with his rootsy originals and uniquely spun covers since 2016. An earnest storyteller and soulful shouter, Fitz moonlights as a father of two and a school teacher.https://www.facebook.com/adamfitzmusic
*Happy Hour pricing excludes Ya Jagoff drafts, which are just $3 all day every day!
Facebook Event Page: https://www.facebook.com/events/759894028684685